One of my favorite things to do online is find new recipes. I like the inspiration I get from seeing new recipes pop up on blogs I follow. I also like being able to find the best version of a dish that I saw someone post about on social media. However I end up finding the recipe, I love to get in the kitchen and experience the satisfaction of a recipe that turns out perfectly.
All Recipes are not Created Equally 
With that being said, have you ever gone to make a recipe from Pinterest or a blog and it was just not good? It was missing something, or the instructions or measurements were bad? It had way too many crazy ingredients  or was just nowhere near what the traditional version you remember was like? I can't tell you how many times I've experienced those thoughts over the years of using internet recipes.
The Best of the Best
Through many tries and fails, I have found a pretty surefire list of reliable sites to find recipes on. These aren't from allrecipes, or food.com. They're bloggers that I have tried enough of their recipes to know that they know what they are talking about. They can all write recipes properly, to boot!
I love giving new bloggers and recipe creators a chance, don't get me wrong. I take it as my duty to test a lot of them so that you don't have to, even! (You can find things that I've tested and enjoyed on some of my Pinterest boards for those of you who are interested.) The one thing I don't like, though, is planning to make a recipe for a weeknight meal and having that recipe not turn out. Sometimes, I just need to know that if I pick something to make it is just going to turn out.
The List
So without further ado, below you'll find some of the websites that I scour when I'm looking for a new recipe that I know will just work. There's only a few of them when it comes down to it. I've gone through and pulled out some of the recipes I've tried and loved on these sites. Hopefully some of the recipes will inspire you. If they don't inspire you to cook these specific ones, hopefully they'll inspire you to head to the sites for some other delicious recipes. Getting into the kitchen to cook and having family meals is one of the best things you can do for your family. Now let's try and make it easy, foolproof, and delicious in the process so we can all keep our sanity!
Smitten Kitchen
This is the one blog that I will always find something I want to make on. Always. It is also the blog that my husband can go to and pick a recipe to make without any input from me at all. She takes all sorts of recipes and trials multiple different versions. She posts only the ones that really and truly work. Every time. Judging by our favorite recipes I've posted below, you'd think she only does breakfasts. She doesn't, I promise. We apparently just get really excited about good breakfast recipes. We have made a ton of her dinner recipes and they are great. If you only take away one thing from this post, keep Smitten Kitchen in your back pocket for when you are in need of inspiration.
My Favorites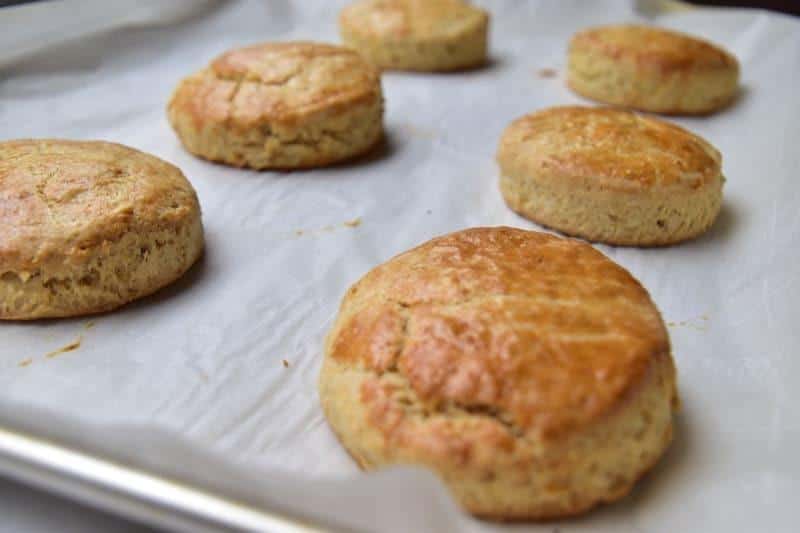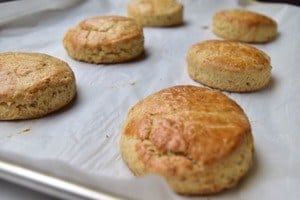 We literally make these at least once a month. And by we, I definitely mean my husband because I have not once made these. He does it every time. Lucky me!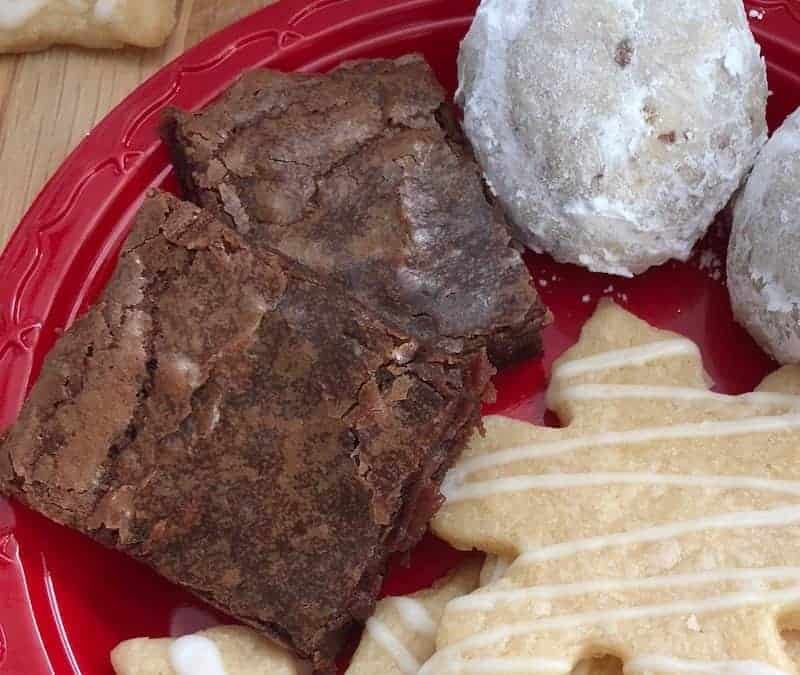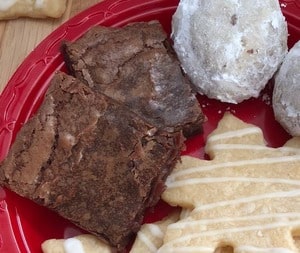 These may not be for a meal, but they are so good I have to share. Smitten Kitchen has so many different brownies on the site it's hard to choose. I admittedly have not come close to making them all. I found these one day, made them, and haven't made anything since.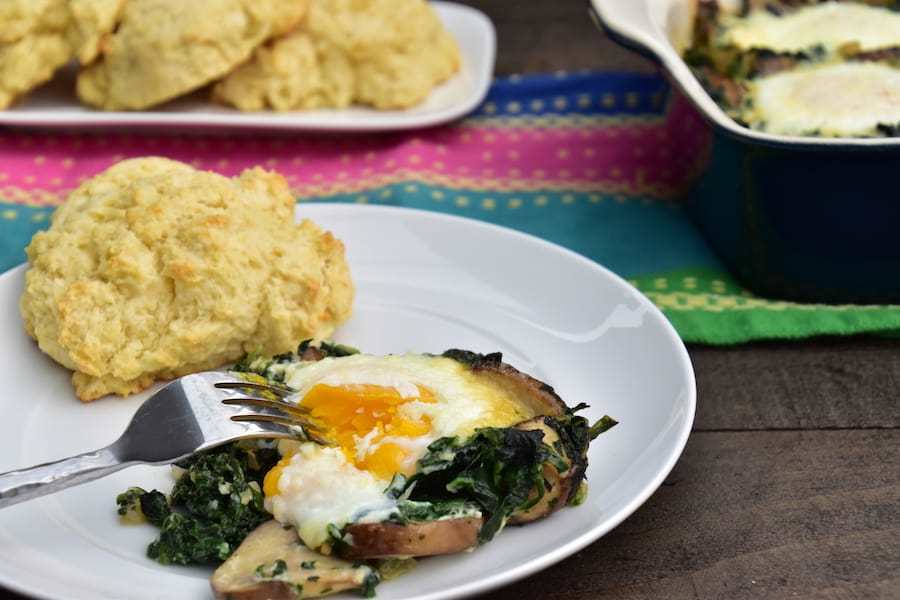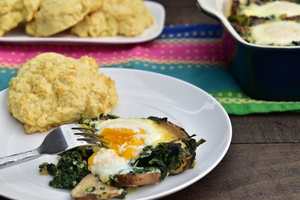 It might not sound like much, but is an amazing option for a savory breakfast or dinner. Great to take to potlucks, especially brunch ones. Pair with the biscuits below and they are one of my favorite breakfast combos.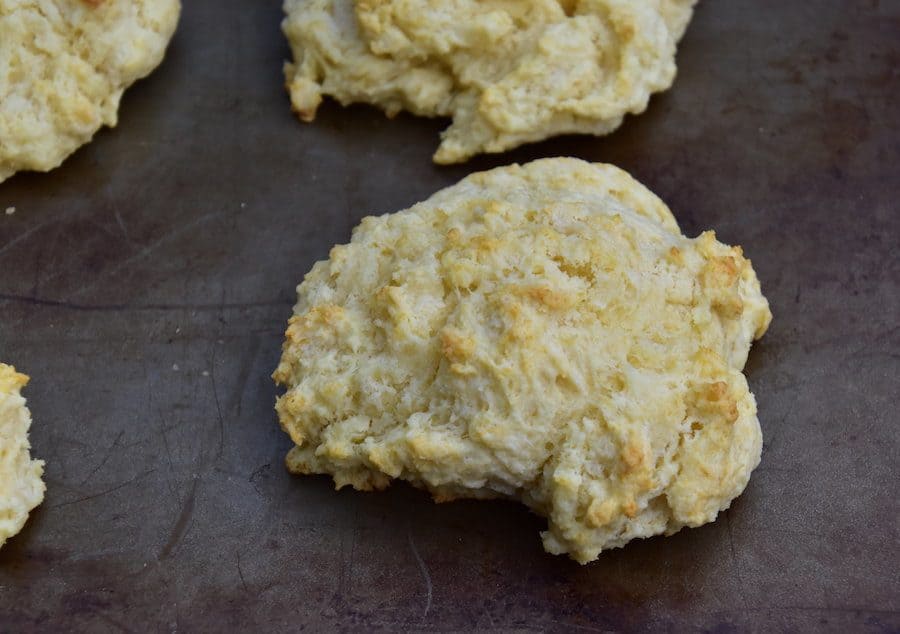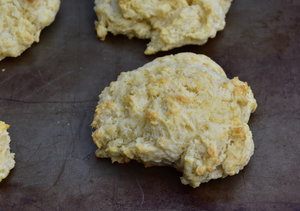 I found these and haven't made any others since. Perfect for any meal and can be tweaked to go with anything you want. They are technically buttermilk, but since I never have buttermilk on hand I always do the adding vinegar to regular milk trick and they still come out amazing.
These are the standard waffles we use for breakfasts and brinners. Although we have made them more times than I can count, I still haven't gotten pictures of them! If we ever want to change it up, she has a lot more options on the site. This is the one recipe that I change a little and it happened purely by accident. The first time I made these I didn't see that you were supposed to separate the eggs and beat the egg whites. I added the whole egg when it says to add just the yolks. It worked out. They are delicious. And I will never beat egg whites for this recipe, because that just takes more time than I want to give!
Oh She Glows
This site is full of veggie heavy meal ideas. It is technically a vegan site, however I find her focus is more on vegetables and not meat substitutes. This means it is full of meals that just happen to not have meat or dairy in them, instead of ones that are vegan versions of meat heavy dishes. Hopefully that distinction makes sense to someone other than me! For the meals or snacks that are only vegan because they use a milk substitute, I have found that subbing cow's milk or butter generally tends to work pretty well for those not avoiding them.
My Favorites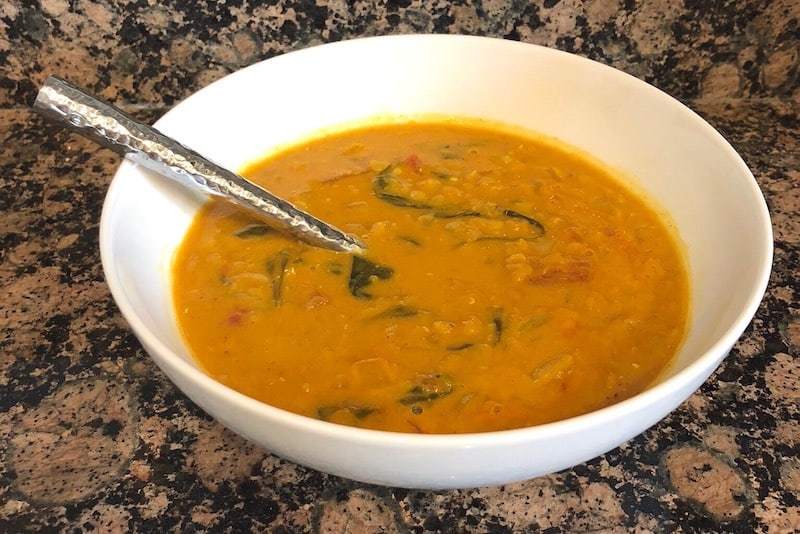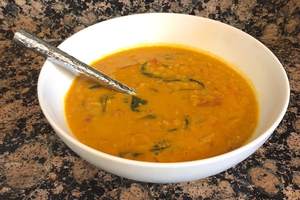 Ignore the awful picture, the recipe is much better than my photo! This is a great dish with veggies and lentils that is usually served over rice. Super easy to whip up, a nice option for a warming weeknight meal.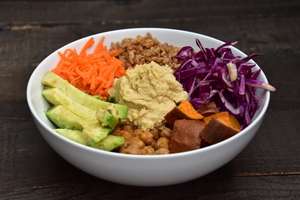 Less of a recipe, more of an idea that we frequently use. A great example of a great lunch or clean out your fridge meal. Easily adaptable and great for breaking up to feed babies, too.
I wont bore you with the pictures I have managed to take of this dish. They weren't good. The dish, on the other hand, is great! Incorporates lentils and any veggies you happen to have on hand. We frequently use frozen veggies that are rolling around our freezer and it's a great time and money saver. Don't miss this one.
These always earn rave reviews, whether as a dessert or for breakfast. They are essentially thumbprint cookies. Unlike most cookies that claim to be good for breakfast, these truly are. Full of oats, bananas, peanut butter, and chia seed jam, there are no ingredients in here that I don't eat normally for my breakfasts. Super simple and quick, they freeze remarkably well which makes them great for days you don't have time to make anything for breakfast.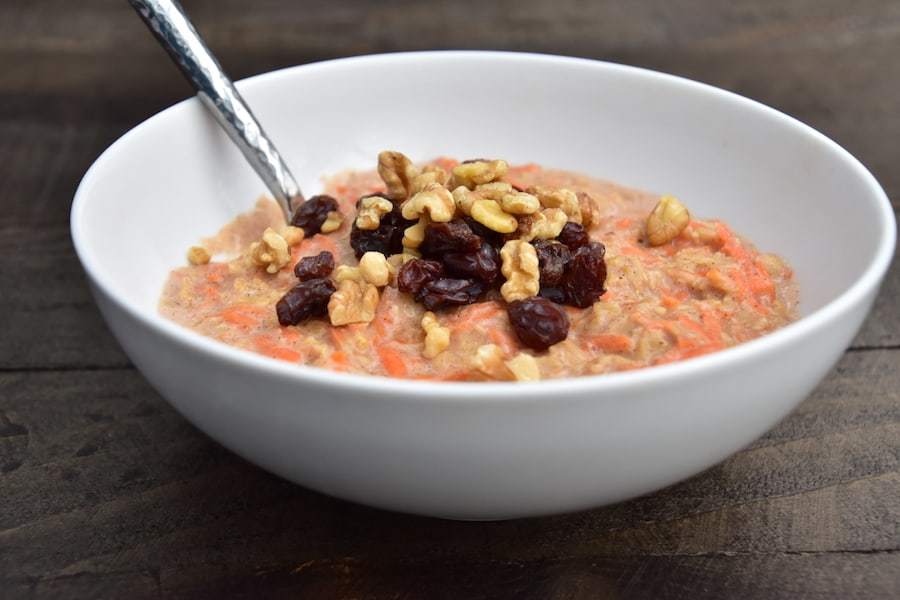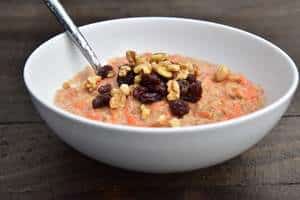 Carrot Cake is my favorite. Nothing else compares to it in my mind. We even had it for our wedding cake, that's how much both my husband and I like it. So imagine my love of this totally satisfying and nourishing breakfast version. Full of lots of carrots, it starts your day out on the right veggie foot, too!
Simple Bites
This website is written by a former chef who has  three kids. It is full of so many recipes and practical tips for getting kids into the kitchen and teaching them how to cook. She has two cookbooks, and unfortunately for this post, when I went to look for our favorite recipes I realized that they were mainly from the books. She still has amazing recipes on the blog, but other than the two I've listed below, I recommend perusing around her site yourself to find ones to try. You can't go wrong!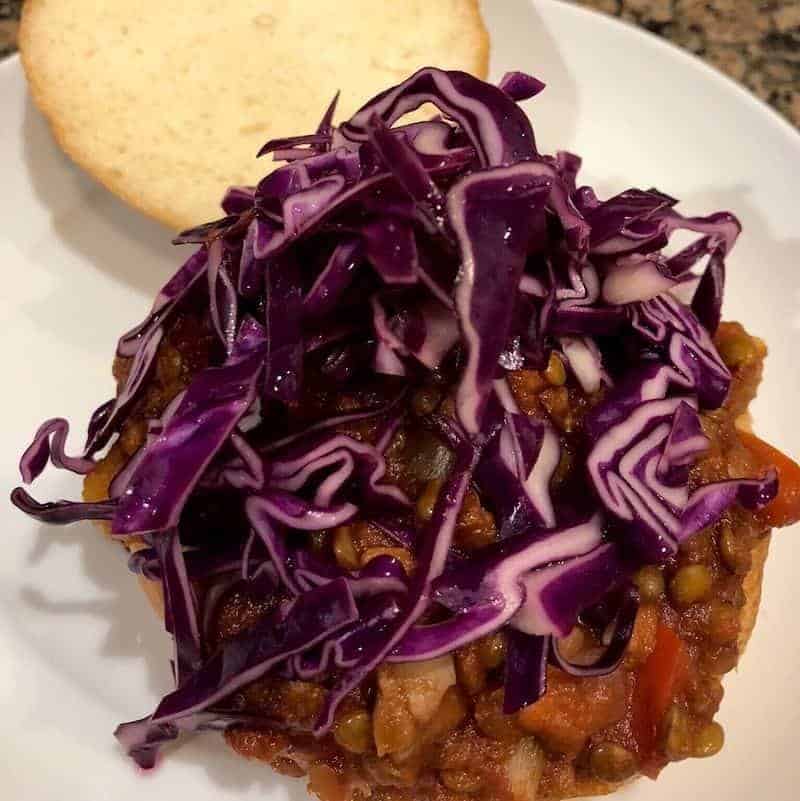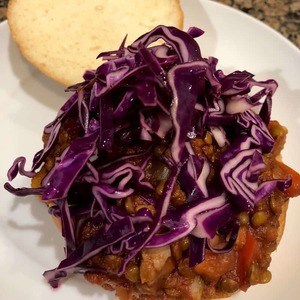 I tried these on a whim one night, and they were incredible. I like them way more than normal sloppy joes, and they are full of veggies and lentils for a nice balanced meal. Even the heartiest of meat lovers will enjoy these. I generally like to top them off with a simple coleslaw for an added crunch.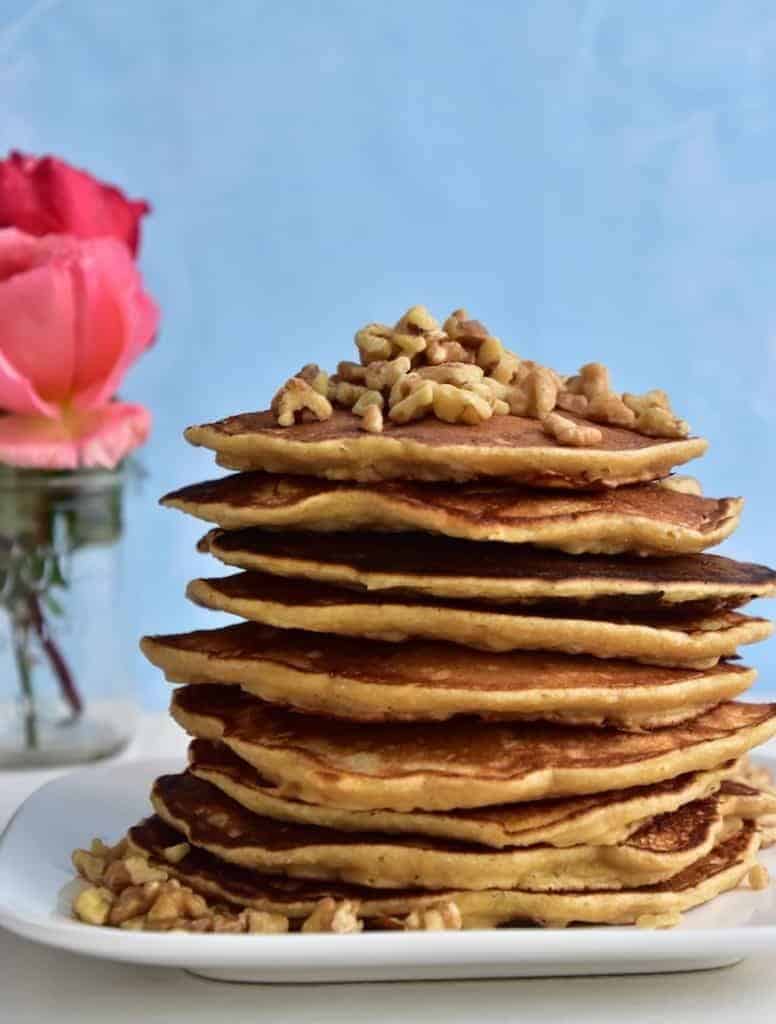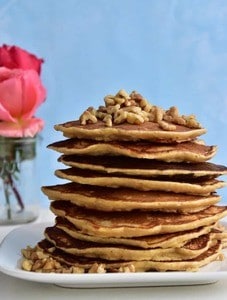 This is my go to pancake recipe. It's quick, easy, and has great ingredients. What more could you want?
All of the sites I mentioned are great resources to have bookmarked or share with your family. Hopefully you will find them as useful as I do and they will become a part of your kitchen for years to come!